GPS! Graduate Professional Symposium:
Navigating Your Student Affairs Career Path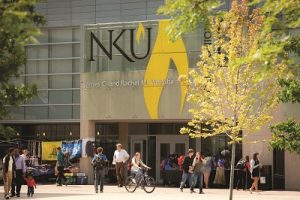 This year, we are holding a Saturday, half day event focused on graduate students. As a grad student attending the GPS! Graduate Professional Symposium: Navigating your Student Affairs Career Path, you will learn more about careers in student affairs, connect with peers and professionals from around the commonwealth, and discuss relevant issues important to you as you balance being a grad student and working in a professional environment.
Schedule
7:30 AM – 9:00 AM
Registration & Check-in
8:00 AM – 9:00 AM
Coffee & Critique
20 minute time slots (pre-symposium)
Review your resume discuss interview techniques, connect with someone new
Learn more about CPAK and professional development outside of your institution

9:00 AM – 9:15 AM
Welcome & Introductions

9:20 AM – 10:10 AM
New Professional Panel
Impostor Syndrome, Finding a Mentor, Navigating Politics

10:15 AM – 11:05 AM
Job Search, Interview Etiquette, Salary Negotiations

11:15 AM- 12:10 PM
Mid-Level Hiring Manager Panel
Transitioning Up, Effective Leadership, Hiring Process: What do you look for?

12:10 PM – 1:05 PM
LUNCH / Networking

1:10 PM – 2:00 PM
Designing Your Life: Intentionally Incorporating Resilience Into Your Career Path

2:05 PM – 2:55 PM
Self-Care and Work-Life Balance

2:55 PM – 3:00 PM
Closing Remarks and Evaluations

Conference Rates & Registration
Graduate Professional Symposium Rates
ACPA/CPAK Member Rate
$30 GPS! only
$80 CPAK Conference and GPS!
Non-Member Rate
$45 GPS! only
$115 CPAK Conference and GPS!
If you are interested in becoming a CPAK/ACPA member please click here.
In order to receive the member rate, your CPAK / ACPA membership must be valid at the time of registration through January 25, 2020.

If you require any special accommodations in order to fully participate in the Graduate Professional Symposium, please notify Lindsay Smith, Conference Chair, at [email protected] by January 15, 2020 to discuss options available to support your attendance.
Overnight Accommodations
Residence Hall Scholarships
Northern Kentucky University has made available up to 10 residence hall rooms for Friday, January 24th with check out on Saturday. Please see GPS! Scholarship page for more details. A Residence Hall Scholarship Form will be made available beginning Monday, November 11th. Recipients will be notified by Friday, December 13th.
Rate agreements have also been established with the following hotels:
Aloft Newport on the Levee (6 mi from NKU)
201 East 3rd Street, Newport, Kentucky 41071
Hotel Website | 859-916-5306

Call & Ask for CPAK Group Block
Group Rate: 94.00 +tax for Standard King or Two Queen Room
Check in: 4:00pm / Check out: 11:00am
Free wifi
On-site parking, $10 daily
Across the river from downtown Cincinnati
Holiday Inn and Suites, Wilder, KY (3 mi from NKU)
8 Hampton Lane, Wilder, Kentucky 41076
Hotel Website | 859-815-8855

Call and Ask for CPAK Rate
Group Rate: 109.00 +tax for Standard King Room
Check in: 3:00pm / Check out: 11:00am
Free high-speed internet
complimentary parking and breakfast
Hampton Inn and Suites (3 mi from NKU)
10 Hampton Lane, Wilder, KY 41076
Hotel Website | 859-441-3049

Call and Ask for CPAK Rate
Group Rate 99.00 +tax for standard, 119 +tax for a suite.
Check in: 3:00pm / Check out:11:00am
Free high-speed internet
complimentary parking and breakfast